Recently, PCB medical panel has made some tests mandatory for the players like eye scans, blood tests. They will have to undergo these tests every six months. It has become mandatory for every player. When cricket activities resume, then they have to undergo these tests. PCB has introduced these tests due to the Coronavirus pandemic. Officers clearly explain that eye scans and blood tests are important for the players. After cricket activities resume, they will have to invest a considerable amount of time in the practice section. He explained that blood tests have been mandatory for so many health reasons. Vision is playing one of the most important parts in cricketer's timing and reflex.
PCB will be going to announce a particular pool of almost 30 players on Wednesday. Players have to join the quarantined training Camp at the national high-performance center. It has become mandatory for players because they will have to prepare for the tour of England in the month of July.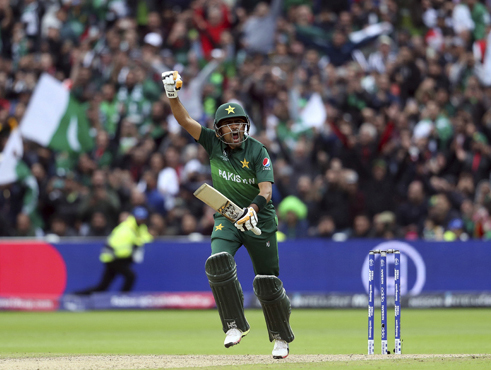 Tamim Iqbal's latest statement
31 Year old Tamim Iqbal said that he was jealous of the Virat Kohli's attention towards the fitness. This cricketer is also inspired by Virat Kohli. He is already following a lot of things Indian Cricket is paying close attention to the fitness.
Four phased training module
R Sridhar has already launched a particular four-phased training module for the elite cricketers. It is a reliable option for those who want to achieve peak match fitness.
They have to invest almost six weeks in training. Sridhar is considered an integral part of Indian Cricket who is giving its services since 2014.
Jasprit Bumrah and Rohit Sharma both will be part of such a training session. They can join this practice session after the covid19 pandemic.
It is a 6 weeks session that will able to improve the fitness of players. After initiating national camp, they will able to start working backward.
Players are already waiting for the 15 weeks session. Sridhar wants to improve workload management. If they are pushing too hard, then it is increasing the chances of chronic injuries. In the starting, they will give progressive workload to the players.
In case you are increasing the workload, then it will automatically increase the chances of chronic injuries. They will have to initiate a high volume and high-intensity training.
It can be a difficult time for the cricketers because they will have to invest a considerable amount of time In the training. They will initiate with semi-soft balls. During the fourth week, they have to join match intensity training. It is one of the interesting things where they will have to join a zone where the match will get ready. Every player has to initiate the match with low-volume intensity training. A sharpest min will able to join the Test Match mode within six weeks. It is one of the great things that will keep players ready mentally and physically.